IS A COMPANY WITH OVER 20 YEARS OF EXPERIENCE
MA S.r.l. has been present on the market for over twenty years and is asserting an ever growing presence in the production, processing, and marketing of silicone-coated base paper, both in Italy and abroad.
Originally established in the region between Modena and Bologna, in September 2006 it moved to its new headquarters in Sozzigalli di Soliera (MO) where, thanks to a targeted development plan, it was able to further increase its manufacturing capacity in order to meet new market demands.
2011, THE NEW FACILITY
In 2011 MA inaugurated its new facility, which houses the administrative offices and bolsters its manufacturing department. As of today, after the most recent acquisition of a space devoted to logistics, the total surface area of MA S.r.l.'s operations is approximately 5000 sqm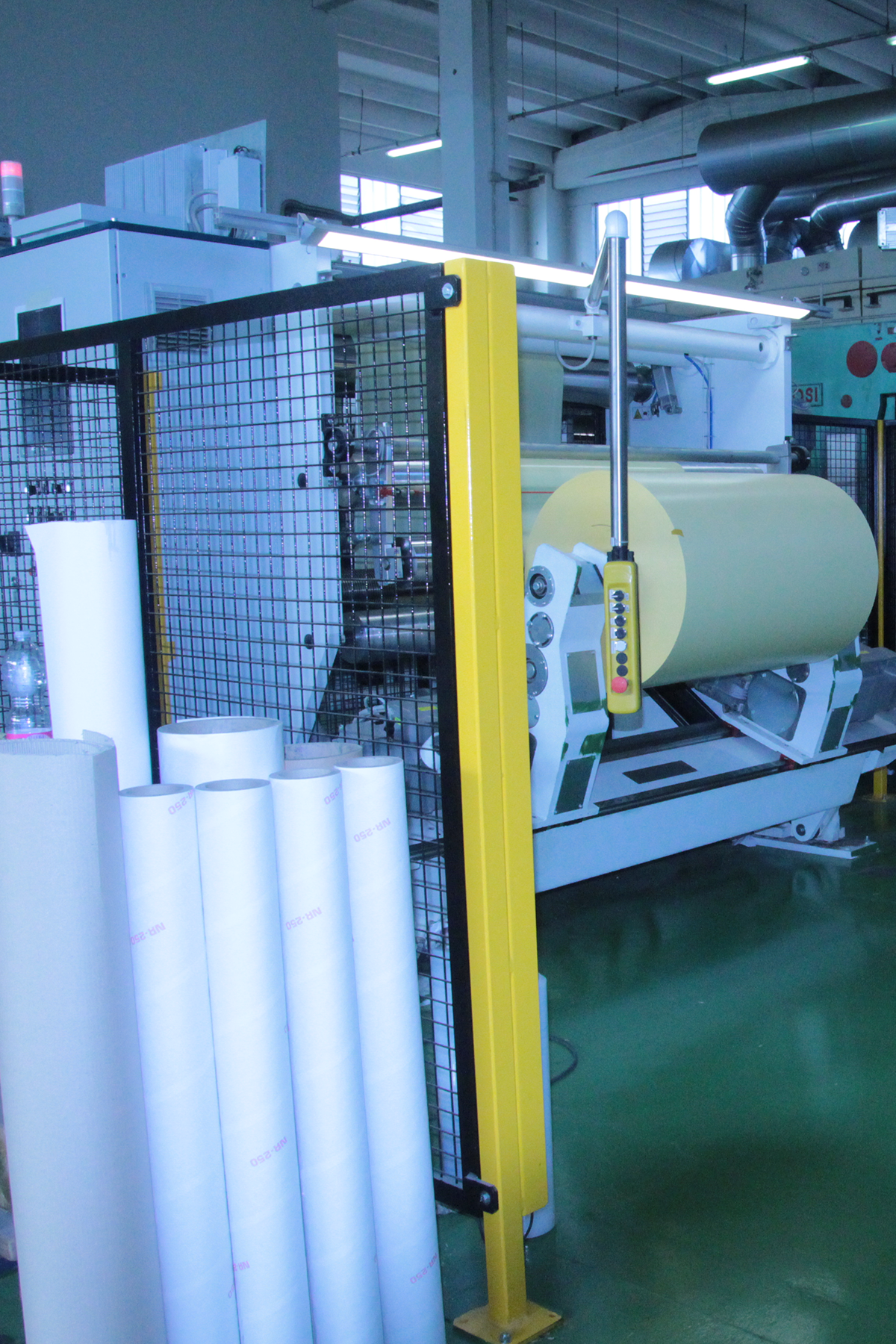 OUR MISSION
UTMOST PRODUCT KNOWLEDGE IS SYNONYMOUS WITH HIGH QUALITY
A high degree of product knowledge, along with highly qualified personnel, allows us to satisfy each client's specific needs with an outstanding level of quality and reliability. Furthermore, our flexible manufacturing organisation allows us to rapidly deliver both small and large quantities.
Our core business consists in applying silicone coating to base papers, also for third parties.
Processing steps like cutting to size in spools or sheets and the die-cutting of non-stick supports of all kinds.
TECHNICAL CONSULTANCY SERVICE
With the intent of providing the best possible service to our clients, the company is organised and structured to provide technical assistance and, make its equipment available, to carry out tests on client products so as to find the most appropriate solutions.